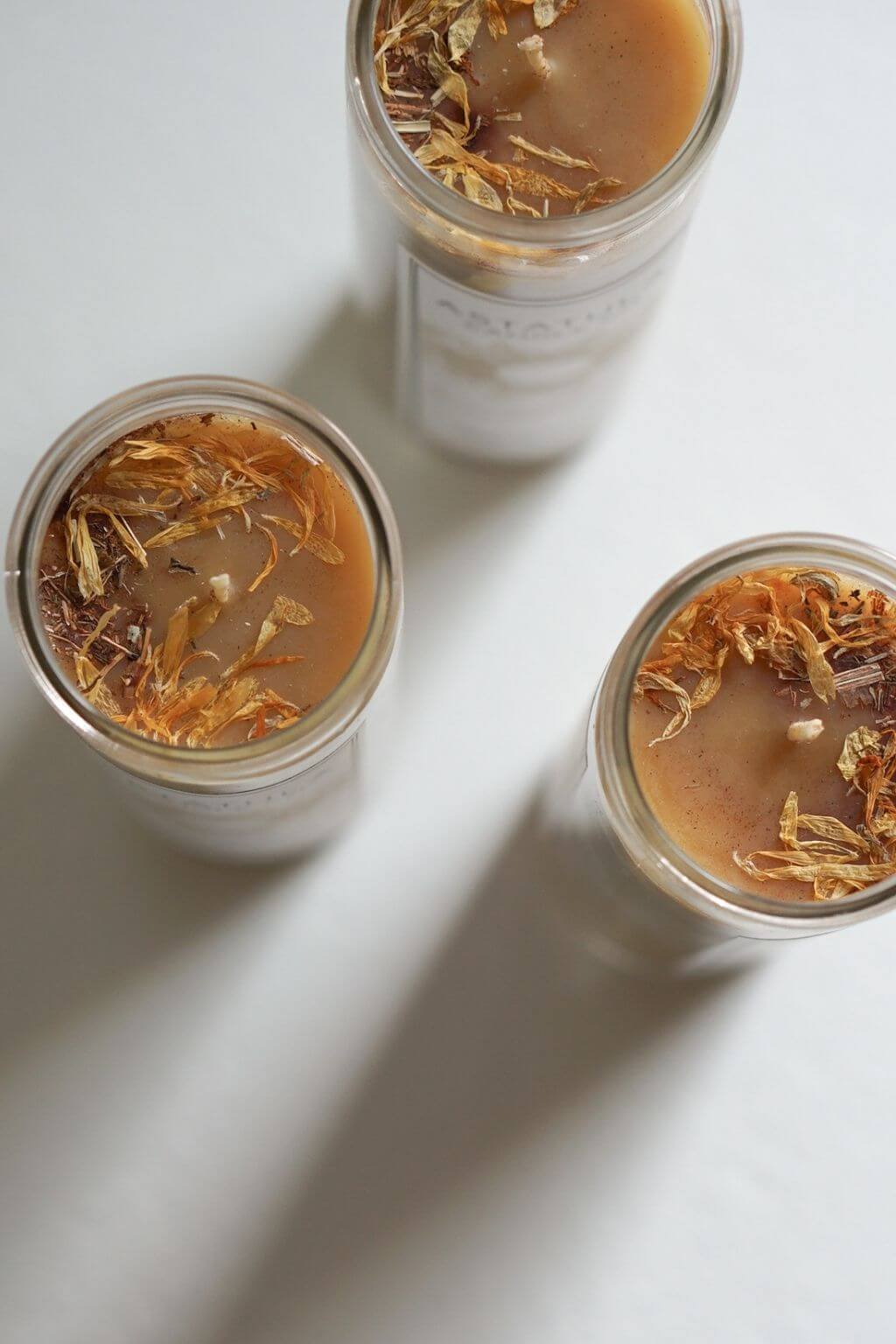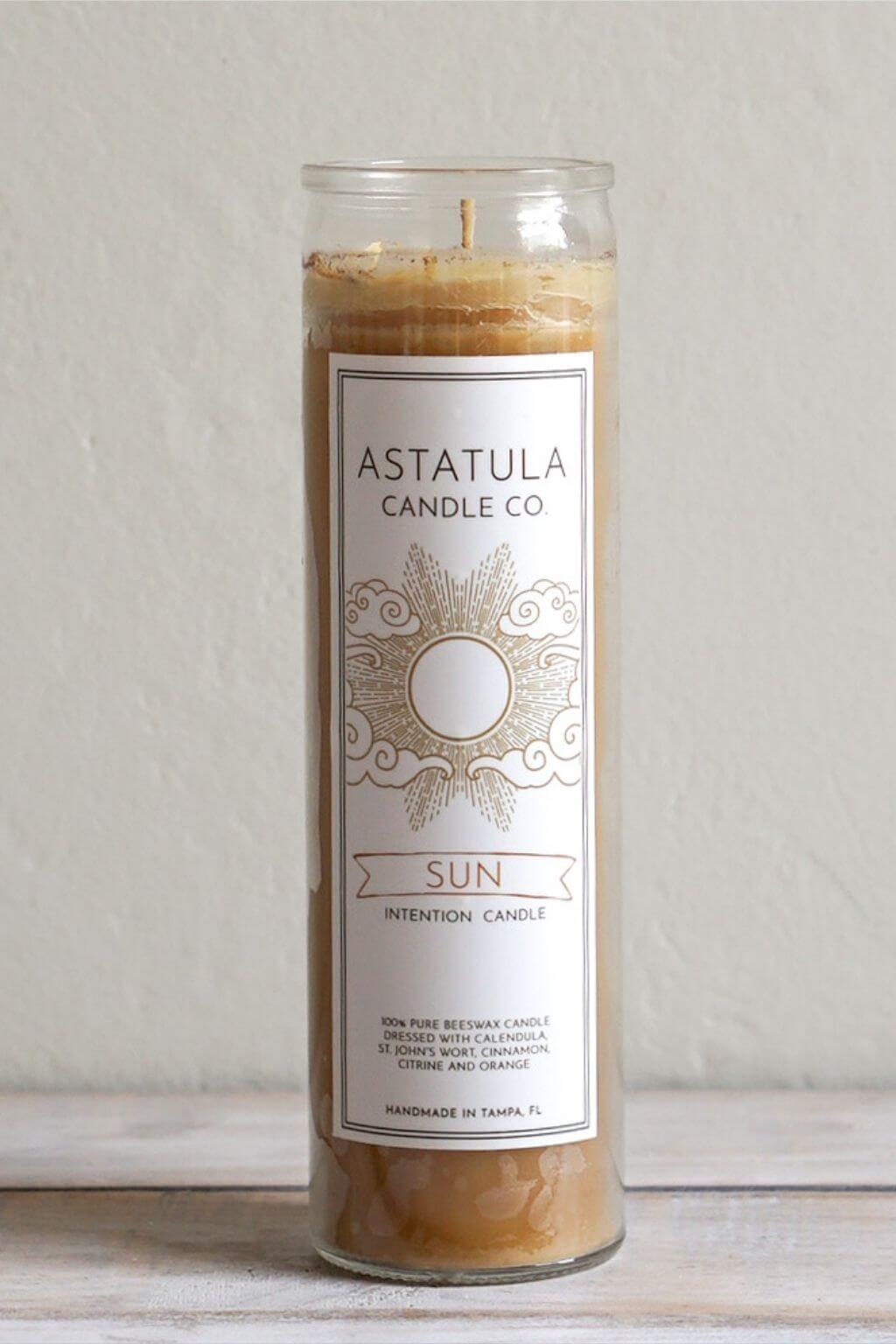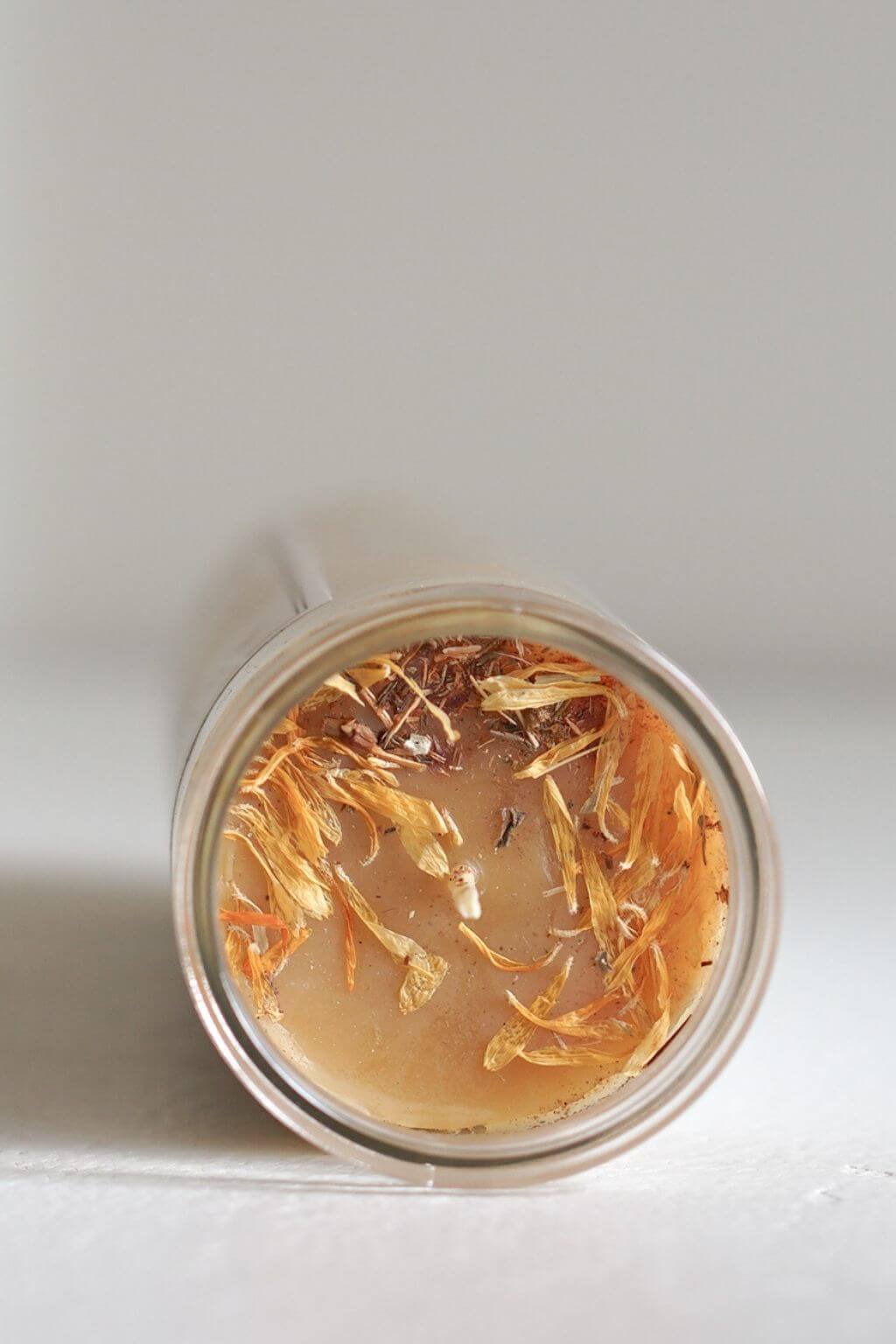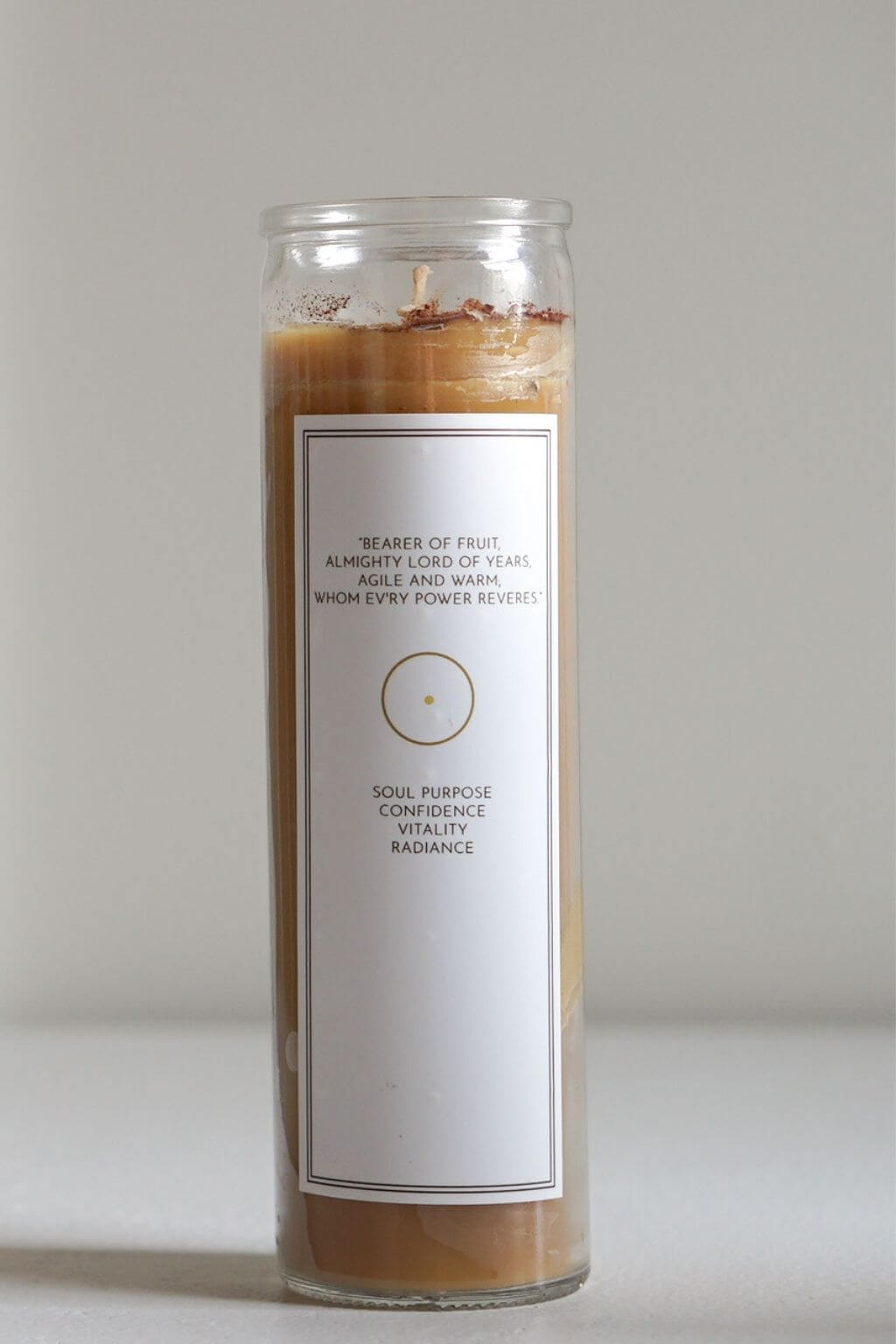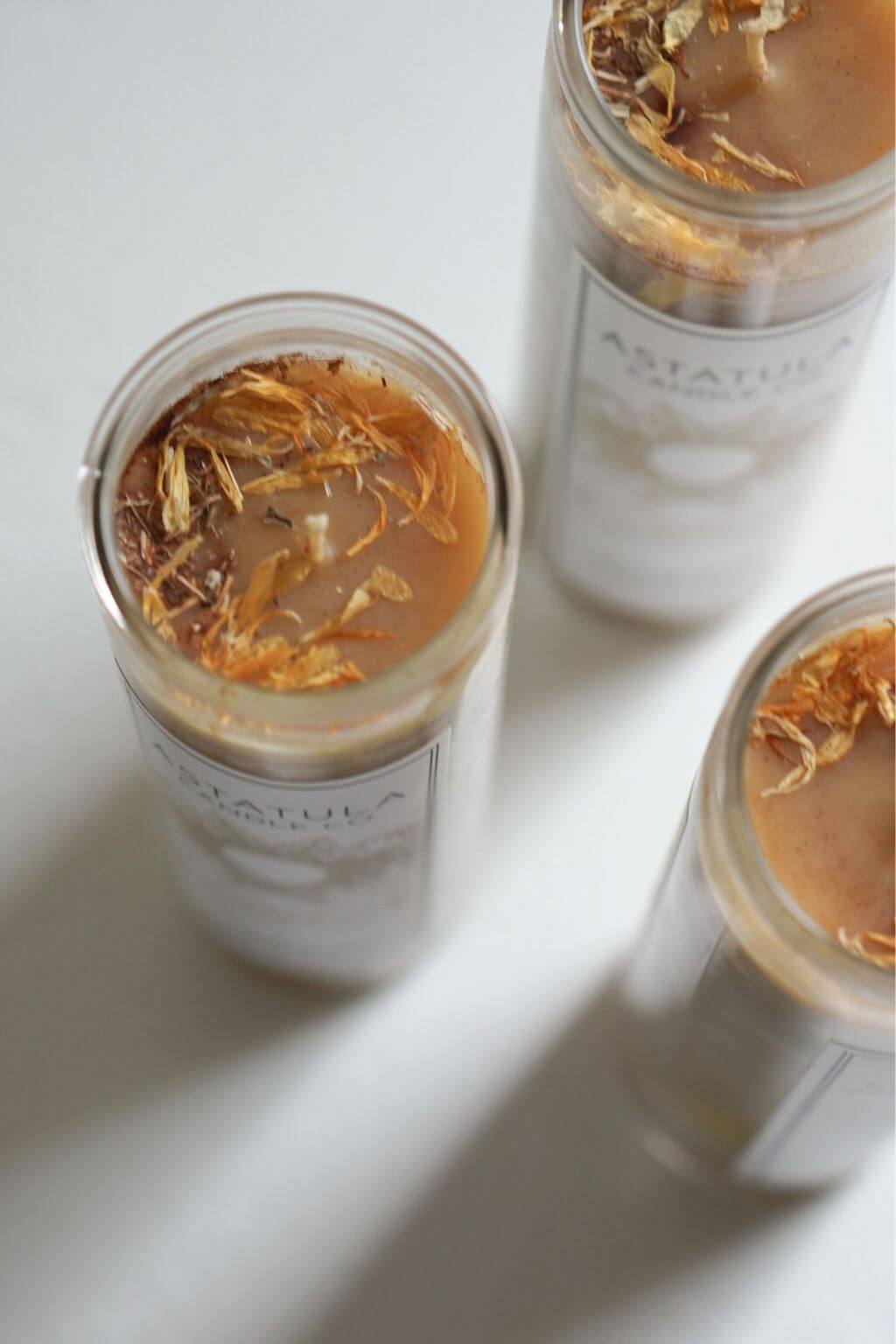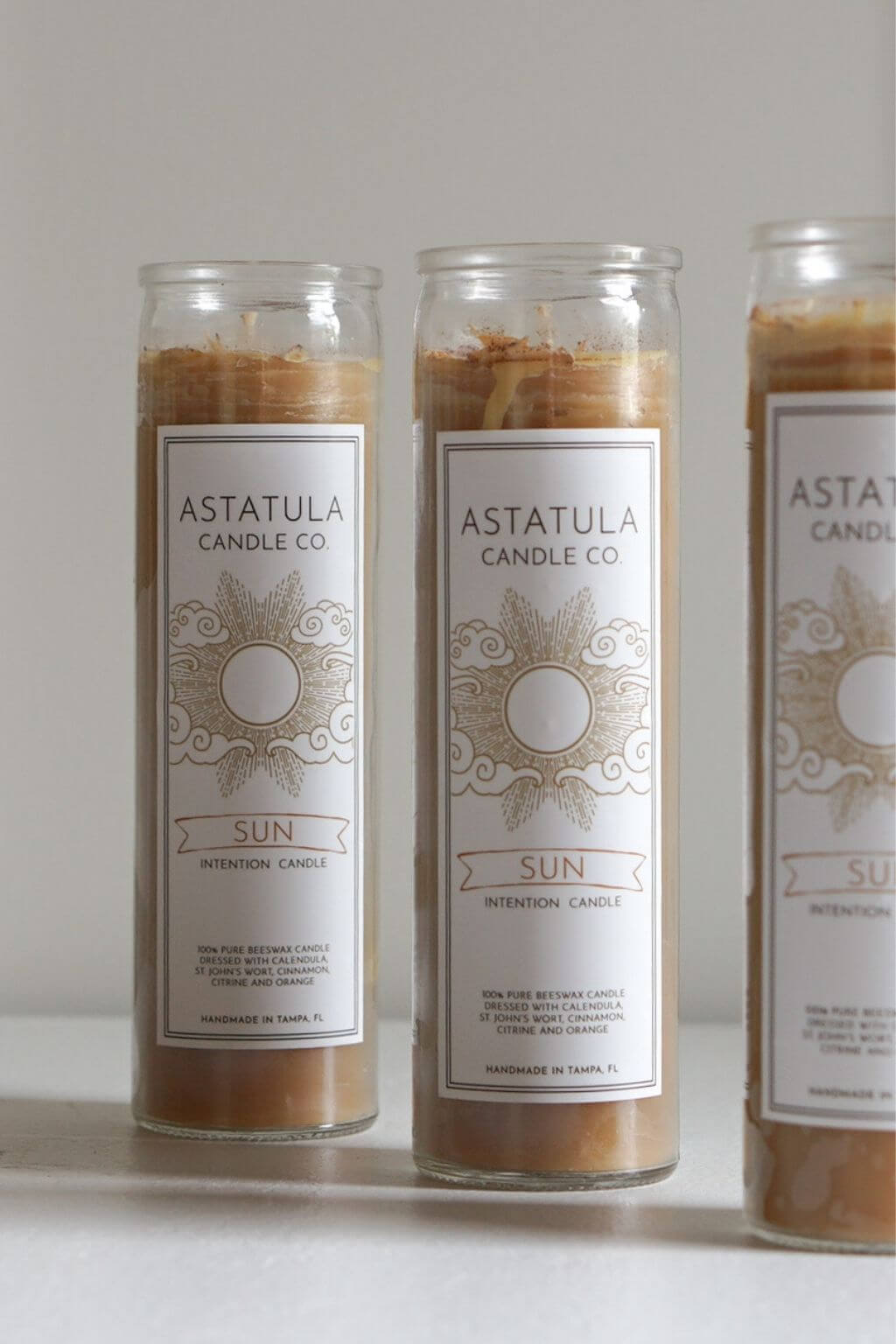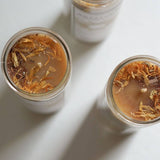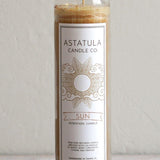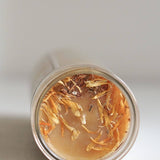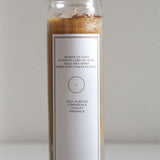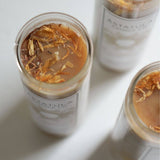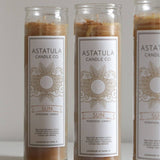 Beeswax Sun Intention Meditation Candle
Free Standard Shipping in Contiguous US for orders OVER $100
Item is in stock
Hurry! Low inventory
Item is out of stock
Item is unavailable
Description

PRODUCT USE + CARE
Ignite the radiance of your intentions with our Beeswax Sun Intention Meditation Candle - a luminous tribute to the Sun, the celestial beacon that guides our existence and illuminates our path. This candle is a captivating tool for channeling focus and attention towards your inner brilliance, self-assuredness, soul purpose, and vitality. It serves as a sacred reminder of the Sun's boundless energy and influence, resonating with the essence of solar deities.


This intention candle is dedicated to the Sun, symbolizing life, authority, courage, and success. As the Sun rules the sky and commands attention, this candle aids in enhancing your self-assurance, allowing you to shine your light and embrace your authentic self. Awaken your spirit's luminous potential, bask in the power of the Sun's blessings, and empower your intentions with the Beeswax Sun Intention Meditation Candle.


Key Features:

Made for Ritual Use: Ideal for intention setting, ritual work, or as an altar candle, the Beeswax Sun Candle aligns you with solar energies for greater alignment and manifestation. Illuminate Solar days, holidays, and seasonal shifts, allowing the Sun's radiance to guide you through both bright and shadowy times. Light the Beeswax Sun Candle to honor the Sun itself or to pay homage to solar deities cherished within your spiritual journey.

Made with Natural Beeswax: Hand-poured with 100% pure beeswax, this candle encapsulates the Sun's warmth, vitality, and the splendor of nature's beauty. Crafted with pure intention, this candle does not contain any added fragrance and is scented only with the natural honey fragrance of pure beeswax to ensure a harmonious coexistence with your rituals and practices.

Adorned with Thoughtful Infusions: Enriched with intentional additions like calendula flowers, St. John's Wort, cinnamon, citrine, and orange, each element resonates with the Sun's symbolism and significance.

Capturing Solar Essence: Align with the Sun's attributes, including dignified authority, heart-centered connection, and embracing your best self.
Product Details:
Phthalate and lead free
Measures 8" H x 2.3" diameter
Sold Individually
Artisan Made
Handcrafted in Florida

---
Natural beeswax develops a white powdery film called bloom, which adds a beautiful mottled effect to the appearance of these candles. This is natural process, not a sign of deterioration, but a natural tannin exuded from the wax.
Beeswax Sun Intention Meditation Candle
SHIPPING + HANDLING

FAST SHIPPING

We strive to ship orders within 48 hours of order placement. Delivery times generally range from 3-7 business days for orders shipped within the contiguous United States.

FREE SHIPPING

We offer FREE STANDARD SHIPPING in the Contiguous US for orders OVER $100. All other shipping rates will be calculated automatically at checkout by our carriers.
OUR BRAND VALUES


MINDFUL LIVING

With a mindful intention, we are able to focus on purposeful action. This approach to living is both holistic + timeless, connecting us to the earth + to the wisdom of our ancestors. With this long term view of life, we are better able to fuse the wisdom of the past with a vision for the future, ensuring a balanced, fulfilling life for generations to come.


ECO-FRIENDLY PACKAGING

As an eco-minded business, we take our packaging decisions into serious consideration, weighing the overall impact our choices have upon both human + natural resources. Whenever possible, we choose packaging made from recycled, biodegradable, compostable, and plastic-free materials.


ETHICAL SOURCING

It is our mission to tread with love + kindness in our relationship with Mother Earth + all of her inhabitants. Cultiverre focuses on sustainability, diversity, fair labor standards + social good initiatives. When we move through this world fully aware of the intentionality + the consciousness of our choices, we begin to realize our choices are the truest reflection of our values.