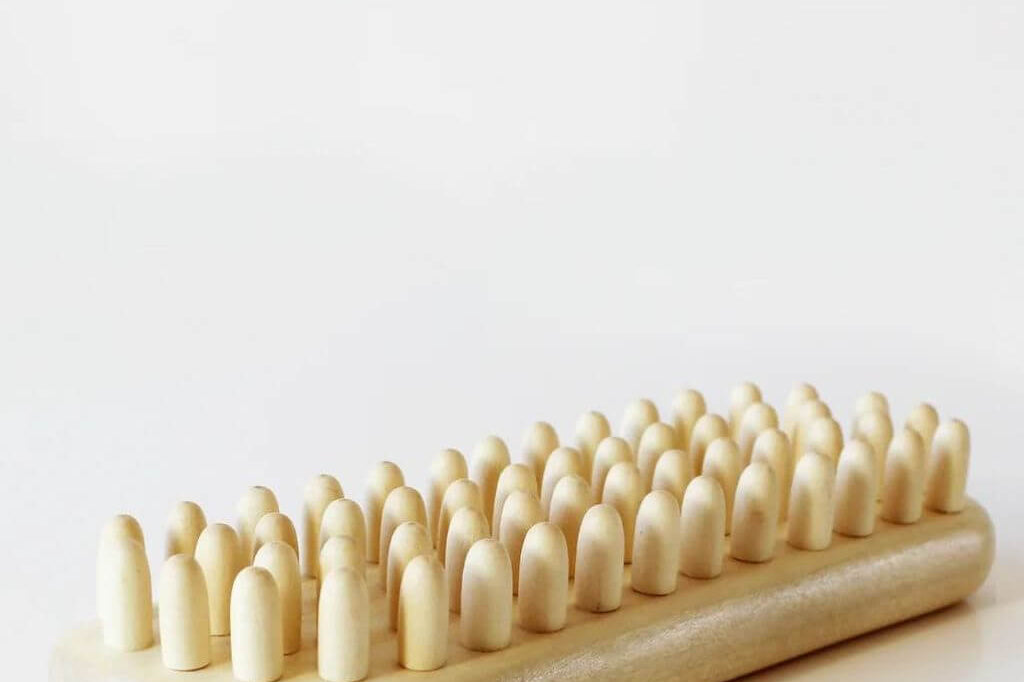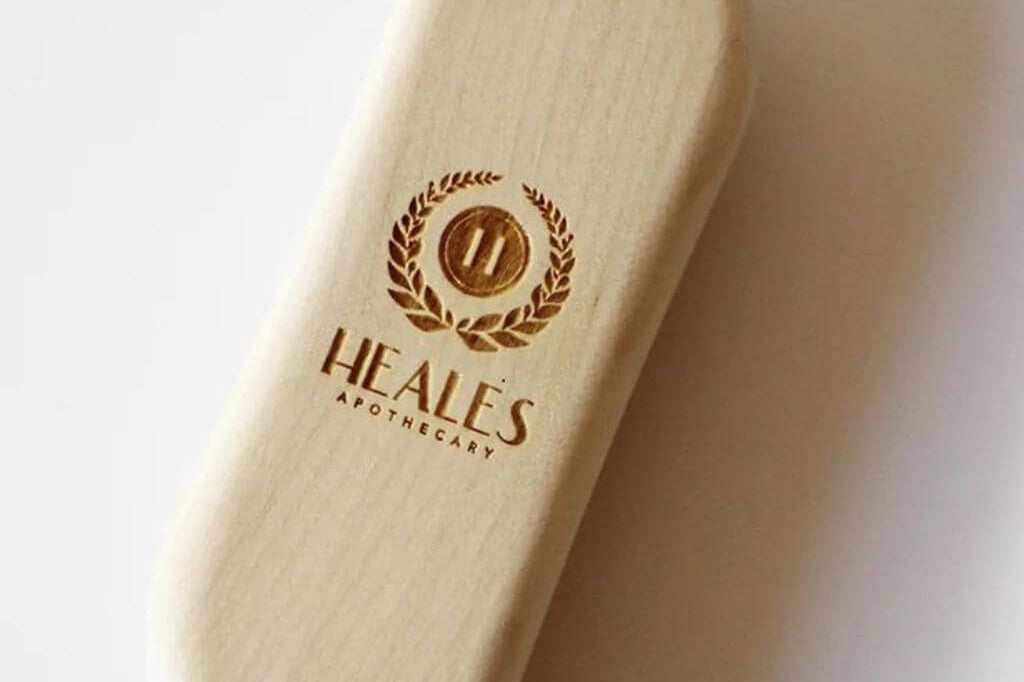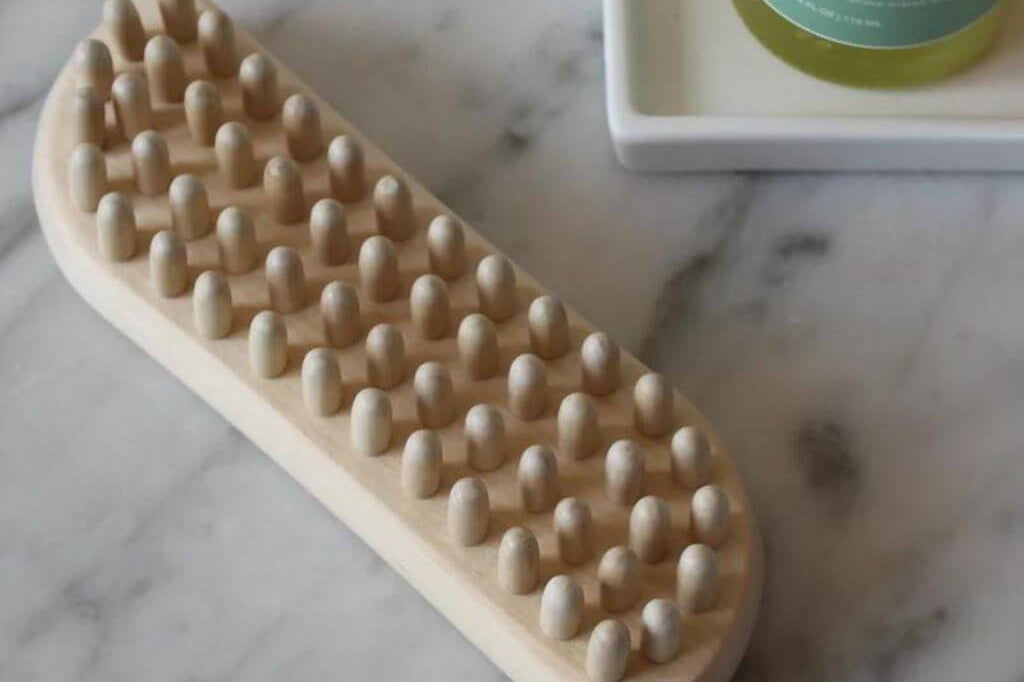 Heales Fascia Brush | Invigorating Massage Tool
Free Standard Shipping in Contiguous US for orders OVER $100
Description

PRODUCT USE + CARE
This is next level dry-brushing. Our fascia "brush" has little wooden nubs designed to massage and smooth out the connective tissue beneath the skin. Regular use can help boost circulation, improve lymphatic drainage, and even reduce the appearance of cellulite.

Product Details:
Measures: 2" x 1-1/4" x 5-3/4"

Made from Wood
Directions for Use:
For best results, use after a hot bath or shower and with your favorite body oil to help the brush glide easily over your skin. Start at your feet, and move up your legs, arms, and torso slowly. Move the Fascia brush side to side and up and down, applying as much pressure as you can stand. It works! Our skin looks firmer and it feels so invigorating, we look forward every morning to it now. 
Redness and slight bruising is normal. Go slowly to build up your tolerance for fascia massage, and never use it on distressed or broken skin. Drink a glass of water when you're done to moisturize from the inside out.
---
Meet the Maker : Murchison-Hume
Murchison-Hume is a lifestyle brand that's all about elevating the everyday. Everything they make reflects the four core values: practicality, responsibility, authenticity, and style. A product or idea that solves one of life's many mundane problems and looks good doing it? That's their sweet spot.


Heales Fascia Brush | Invigorating Massage Tool
SHIPPING + HANDLING

FAST SHIPPING

We strive to ship orders within 48 hours of order placement. Delivery times generally range from 3-7 business days for orders shipped within the contiguous United States.

FREE SHIPPING

We offer FREE STANDARD SHIPPING in the Contiguous US for orders OVER $100. All other shipping rates will be calculated automatically at checkout by our carriers.
OUR BRAND VALUES


MINDFUL LIVING

With a mindful intention, we are able to focus on purposeful action. This approach to living is both holistic + timeless, connecting us to the earth + to the wisdom of our ancestors. With this long term view of life, we are better able to fuse the wisdom of the past with a vision for the future, ensuring a balanced, fulfilling life for generations to come.


ECO-FRIENDLY PACKAGING

As an eco-minded business, we take our packaging decisions into serious consideration, weighing the overall impact our choices have upon both human + natural resources. Whenever possible, we choose packaging made from recycled, biodegradable, compostable, and plastic-free materials.


ETHICAL SOURCING

It is our mission to tread with love + kindness in our relationship with Mother Earth + all of her inhabitants. Cultiverre focuses on sustainability, diversity, fair labor standards + social good initiatives. When we move through this world fully aware of the intentionality + the consciousness of our choices, we begin to realize our choices are the truest reflection of our values.