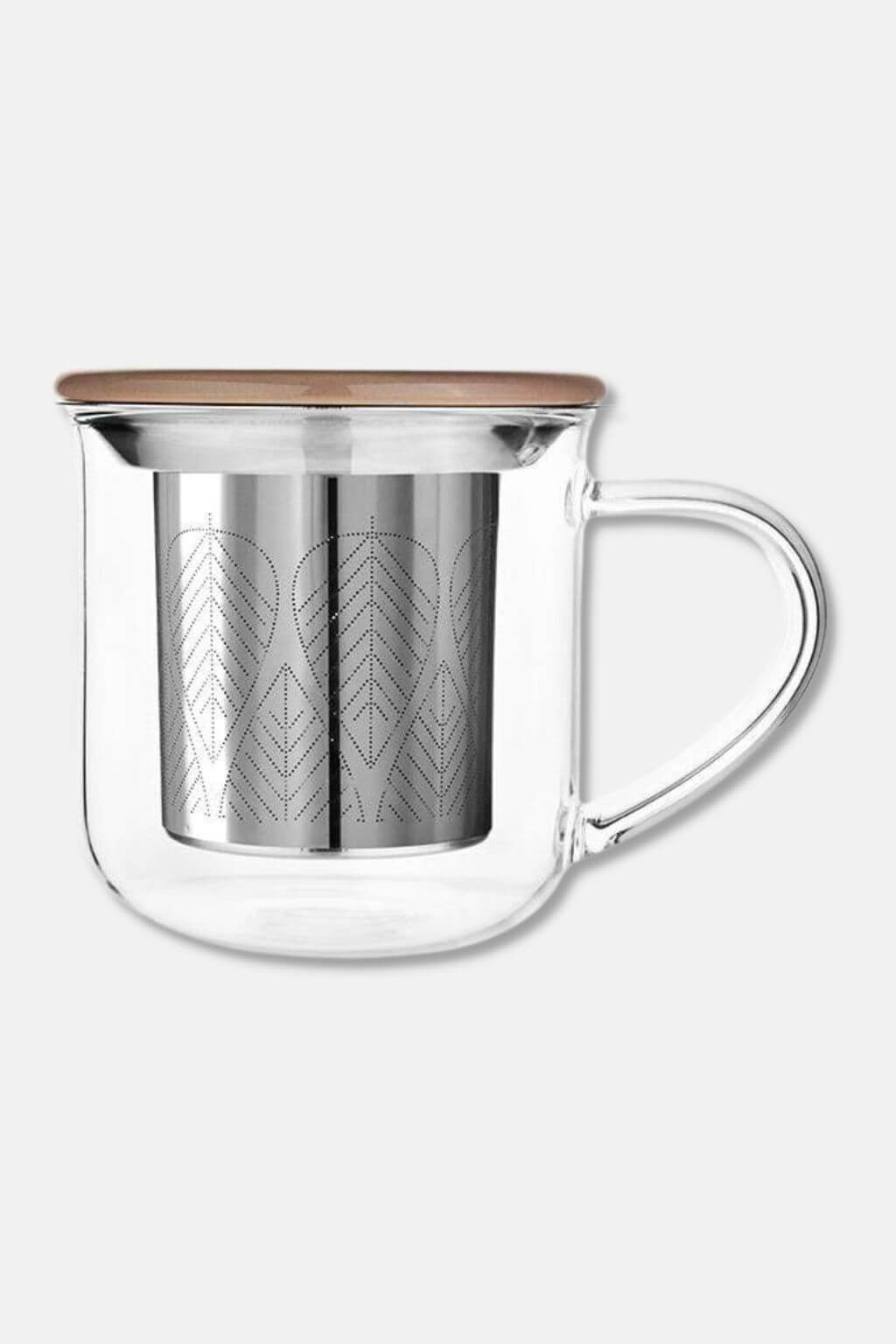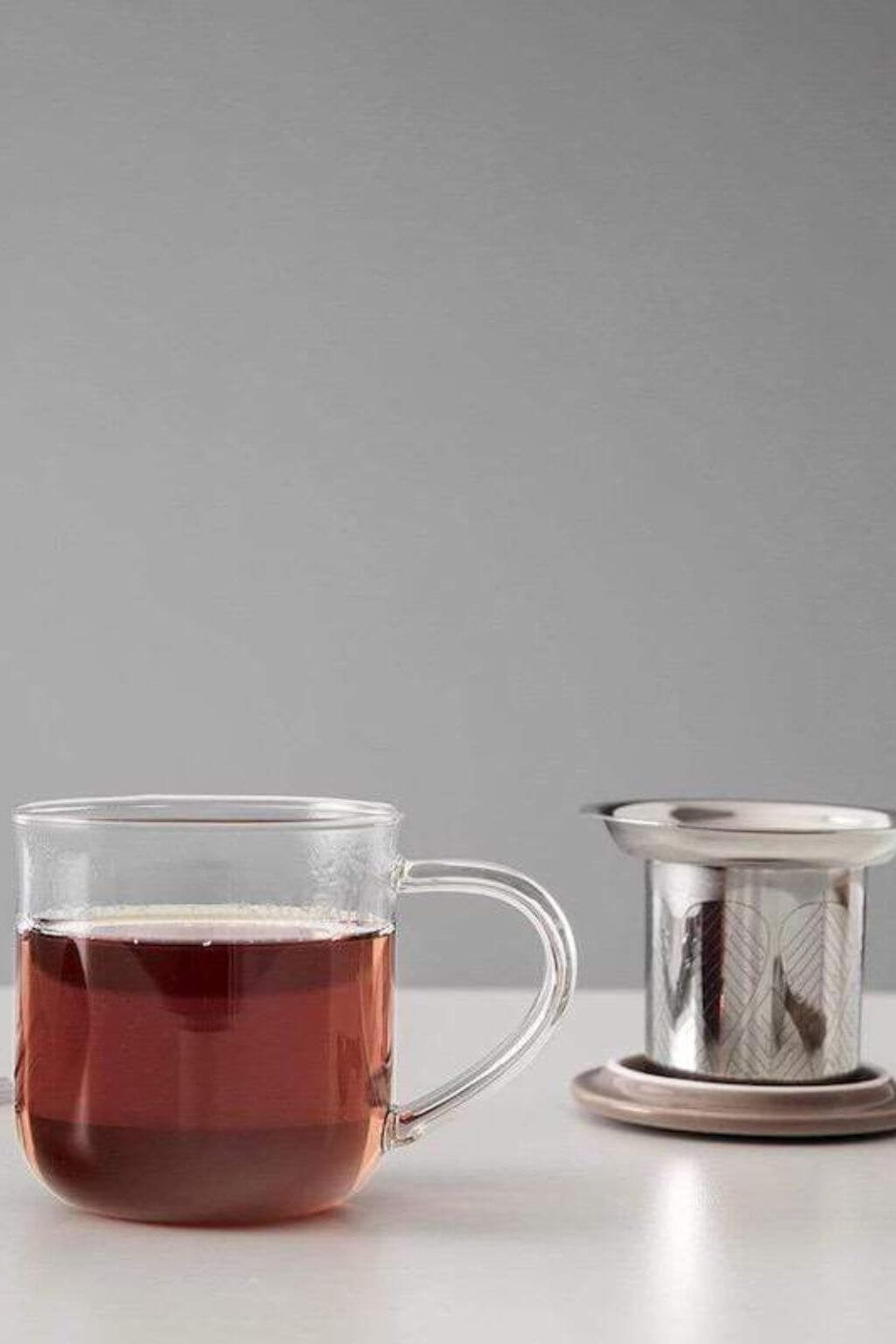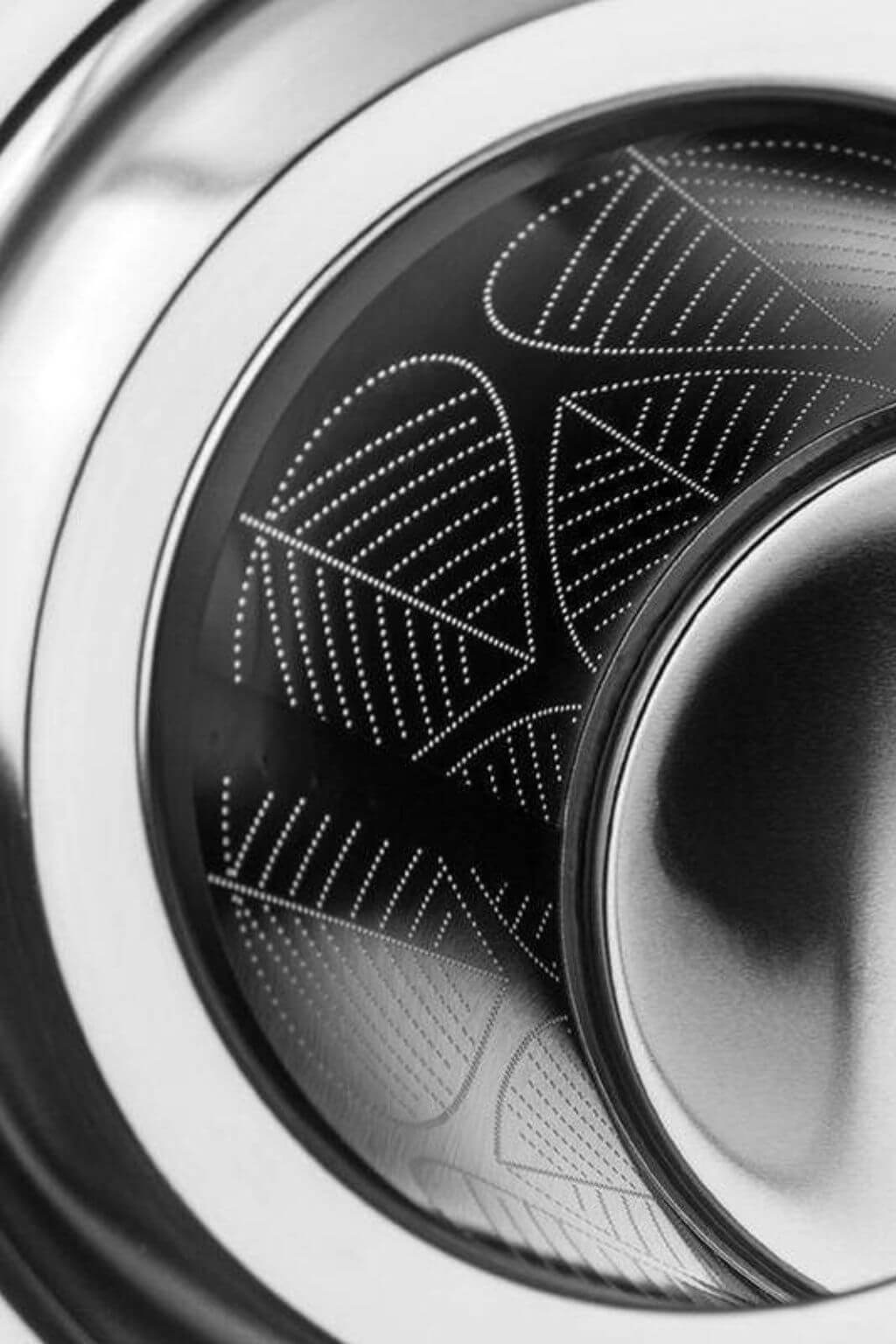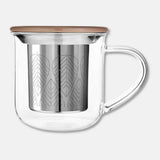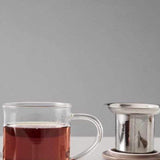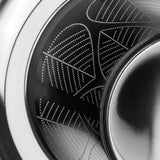 Minima ™ Eva Tea Infuser Glass Mug with Porcelain Lid
Free Standard Shipping in Contiguous US for orders OVER $100
Item is in stock
Hurry! Low inventory
Item is out of stock
Item is unavailable
Description

PRODUCT USE + CARE
When you first fell in love with tea, it was probably from drinking a freshly brewed pot of loose leaf. Let's face it, no one falls in love with a tea bag. Rekindle your love of tea by brewing perfect cups right in your hand. It's as easy as it sounds.
You'll love how easy it is to brew tea to perfection right there in the mug. No teapot required. The Minima ™ Eva Glass Mug features a removable fine mesh infuser made from stainless steel. Once you're ready to drink, simply remove the filter and use the delightful porcelain lid as a saucer to hold the infuser basket. Rediscover the art and joy of tea with a vessel designed for the modern tea lover. 

Key Features:
Intuitive Brewing: Featuring a removable stainless steel infuser, it streamlines the brewing process.
Versatile Design: Borosilicate glass offers durability, while the Powder Brown Porcelain Lid doubles as a saucer for the infuser.
Goldilock's Seal of Approval: The 15 ounce size is just right, ensuring ample capacity while not being so large that your drink gets cold.


Product Details:
Materials: borosilicate glass mug, stainless steel infuser, Powder Brown Porcelain Lid
Measures: 3.5" H x 5" W
Volume: 0.45L / 15 oz.
---
Meet the Maker : VIVA Scandinavia
Tea is a gesture of hospitality and goodwill. It's the perfect beverage to relax and reflect on precious moments. At VIVA SCANDINAVIA, we honor and value the importance of this ancient tradition and we strive to modernize these traditions and take them to new heights.
Minima ™ Eva Tea Infuser Glass Mug with Porcelain Lid
SHIPPING + HANDLING

FAST SHIPPING

We strive to ship orders within 48 hours of order placement. Delivery times generally range from 3-7 business days for orders shipped within the contiguous United States.

FREE SHIPPING

We offer FREE STANDARD SHIPPING in the Contiguous US for orders OVER $100. All other shipping rates will be calculated automatically at checkout by our carriers.
OUR BRAND VALUES


MINDFUL LIVING

With a mindful intention, we are able to focus on purposeful action. This approach to living is both holistic + timeless, connecting us to the earth + to the wisdom of our ancestors. With this long term view of life, we are better able to fuse the wisdom of the past with a vision for the future, ensuring a balanced, fulfilling life for generations to come.


ECO-FRIENDLY PACKAGING

As an eco-minded business, we take our packaging decisions into serious consideration, weighing the overall impact our choices have upon both human + natural resources. Whenever possible, we choose packaging made from recycled, biodegradable, compostable, and plastic-free materials.


ETHICAL SOURCING

It is our mission to tread with love + kindness in our relationship with Mother Earth + all of her inhabitants. Cultiverre focuses on sustainability, diversity, fair labor standards + social good initiatives. When we move through this world fully aware of the intentionality + the consciousness of our choices, we begin to realize our choices are the truest reflection of our values.