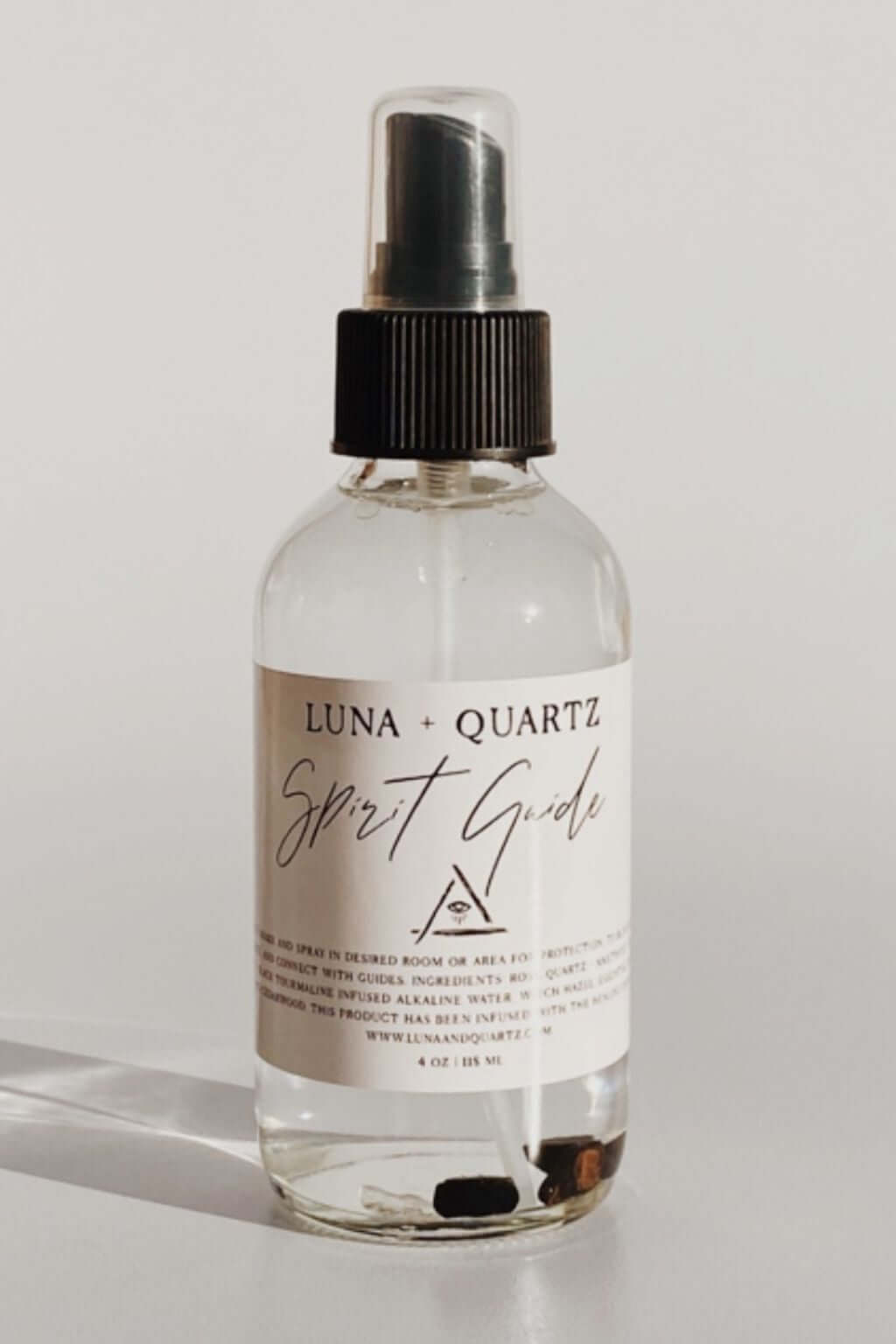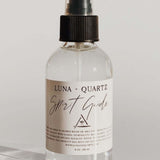 Spirit Guide | Protection Ritual Mist
Free Standard Shipping in Contiguous US for orders OVER $100
Item is in stock
Hurry! Low inventory
Item is out of stock
Item is unavailable
Description

PRODUCT USE + CARE

INGREDIENTS
Spirit Guide protection mist is a blend of Palo Santo and Cedarwood to aid in purification and protection. Palo Santo means "holy wood" it's used to create a sacred place and is believed to enter the energy field of ritual participants to clear misfortune, negative thoughts, and to chase away evil spirits. Cedarwood is burned in cleansing ceremonies for purification. Cedar trees are thought to house important gods and to be an entrance to higher spiritual realms. 


Scent Notes: 
Palo Santo + Cedarwood


Crystal Infused: 
Infused with black tourmaline, rose quartz, amethyst and crystal quartz to protect and cleanse the aura while grounding you to this world.



Product Details:
Made in Small Batches

Vegan | Clean Ingredients | Ethically Produced

This product has been infused with the healing energy of Reiki

4oz | 118ml amber glass spray bottle

* This product is not intended to diagnose, treat, cure, or prevent any type of disease or medical condition. No claims have been made or approved by the FDA. Please research all essential oils before using if pregnant or nursing. We suggest seeking professional medical advice if you feel necessary.

Black Tourmaline + Rose Quartz + Amethyst + Crystal Quartz infused Alkaline water, Witch Hazel, Essential oils of Palo Santo, and Cedarwood. Black Tourmaline and Crystal Quartz Crystals
---
Meet the Maker : Luna and Quartz
Handmade small batch crystal infused goods. Luna + Quartz was started as a way to infuse intuitive healing powers with plant + crystal allies. They strive to align body, spirit and mind by harnessing the untapped energy of the moon, universe and planetary alignments when making their products. They solar + crystal infuse their goods for 6 weeks before blending and incorporating a little intention + magic.
Spirit Guide | Protection Ritual Mist
SHIPPING + HANDLING

FAST SHIPPING

We strive to ship orders within 48 hours of order placement. Delivery times generally range from 3-7 business days for orders shipped within the contiguous United States.

FREE SHIPPING

We offer FREE STANDARD SHIPPING in the Contiguous US for orders OVER $100. All other shipping rates will be calculated automatically at checkout by our carriers.
OUR BRAND VALUES


MINDFUL LIVING

With a mindful intention, we are able to focus on purposeful action. This approach to living is both holistic + timeless, connecting us to the earth + to the wisdom of our ancestors. With this long term view of life, we are better able to fuse the wisdom of the past with a vision for the future, ensuring a balanced, fulfilling life for generations to come.


ECO-FRIENDLY PACKAGING

As an eco-minded business, we take our packaging decisions into serious consideration, weighing the overall impact our choices have upon both human + natural resources. Whenever possible, we choose packaging made from recycled, biodegradable, compostable, and plastic-free materials.


ETHICAL SOURCING

It is our mission to tread with love + kindness in our relationship with Mother Earth + all of her inhabitants. Cultiverre focuses on sustainability, diversity, fair labor standards + social good initiatives. When we move through this world fully aware of the intentionality + the consciousness of our choices, we begin to realize our choices are the truest reflection of our values.