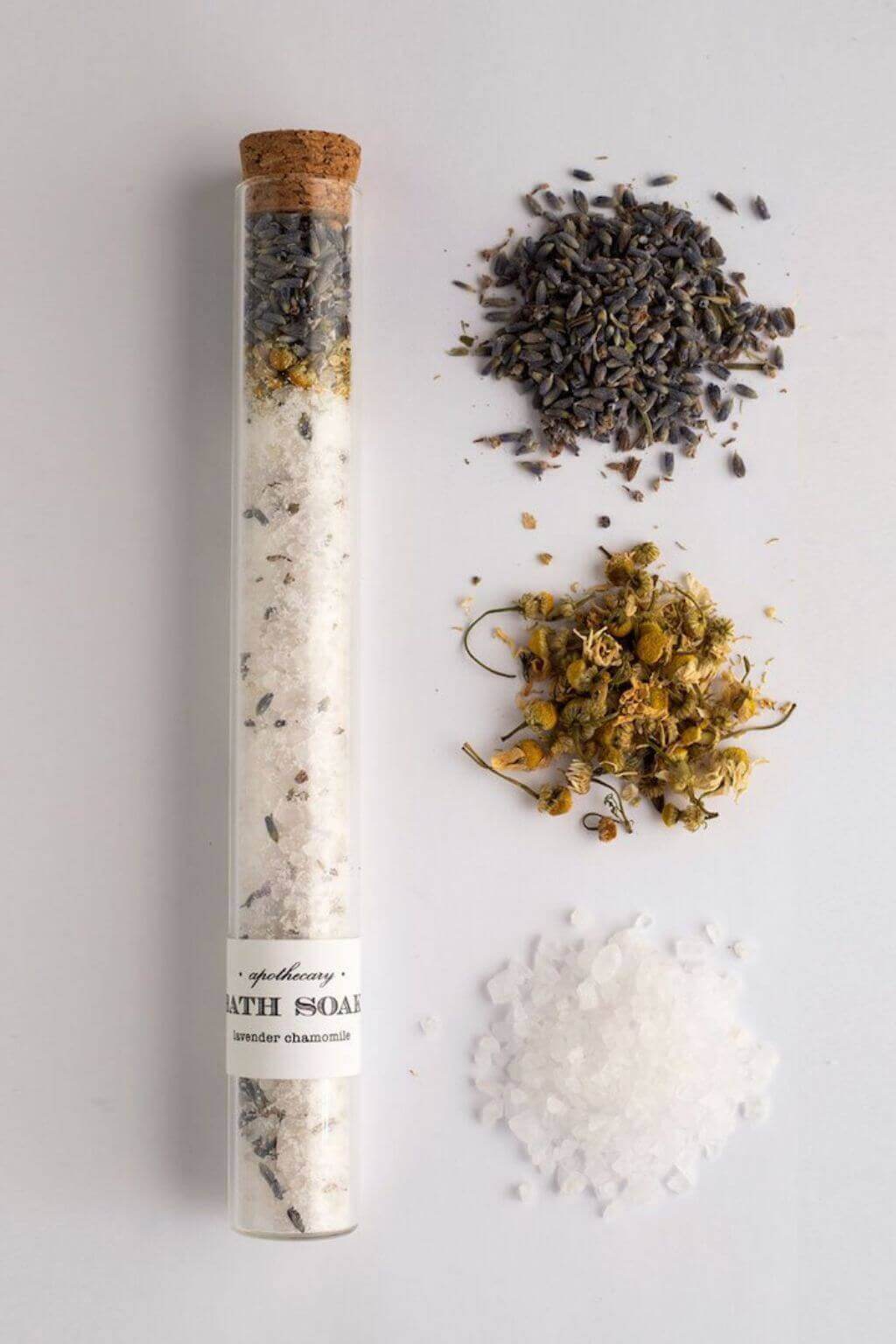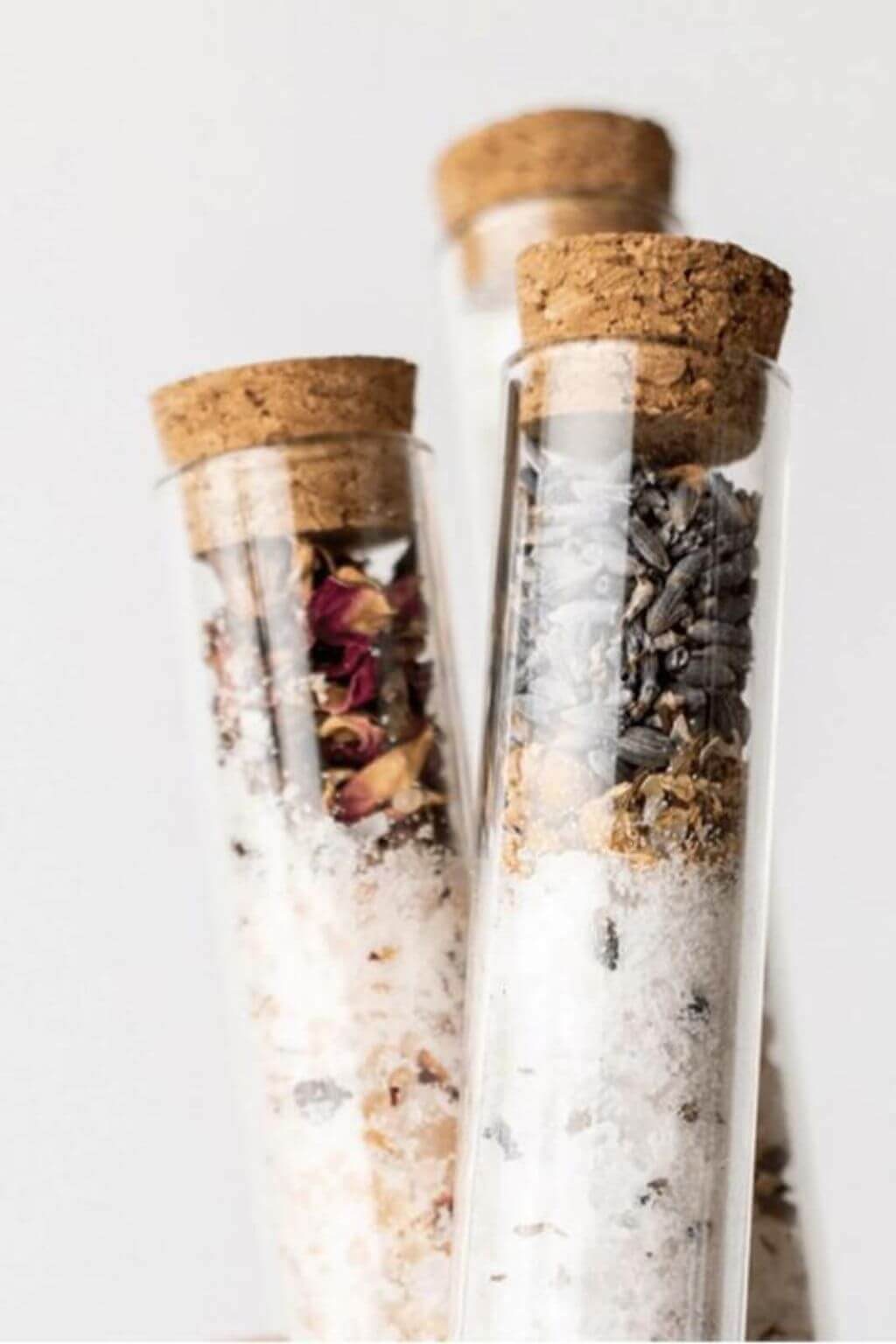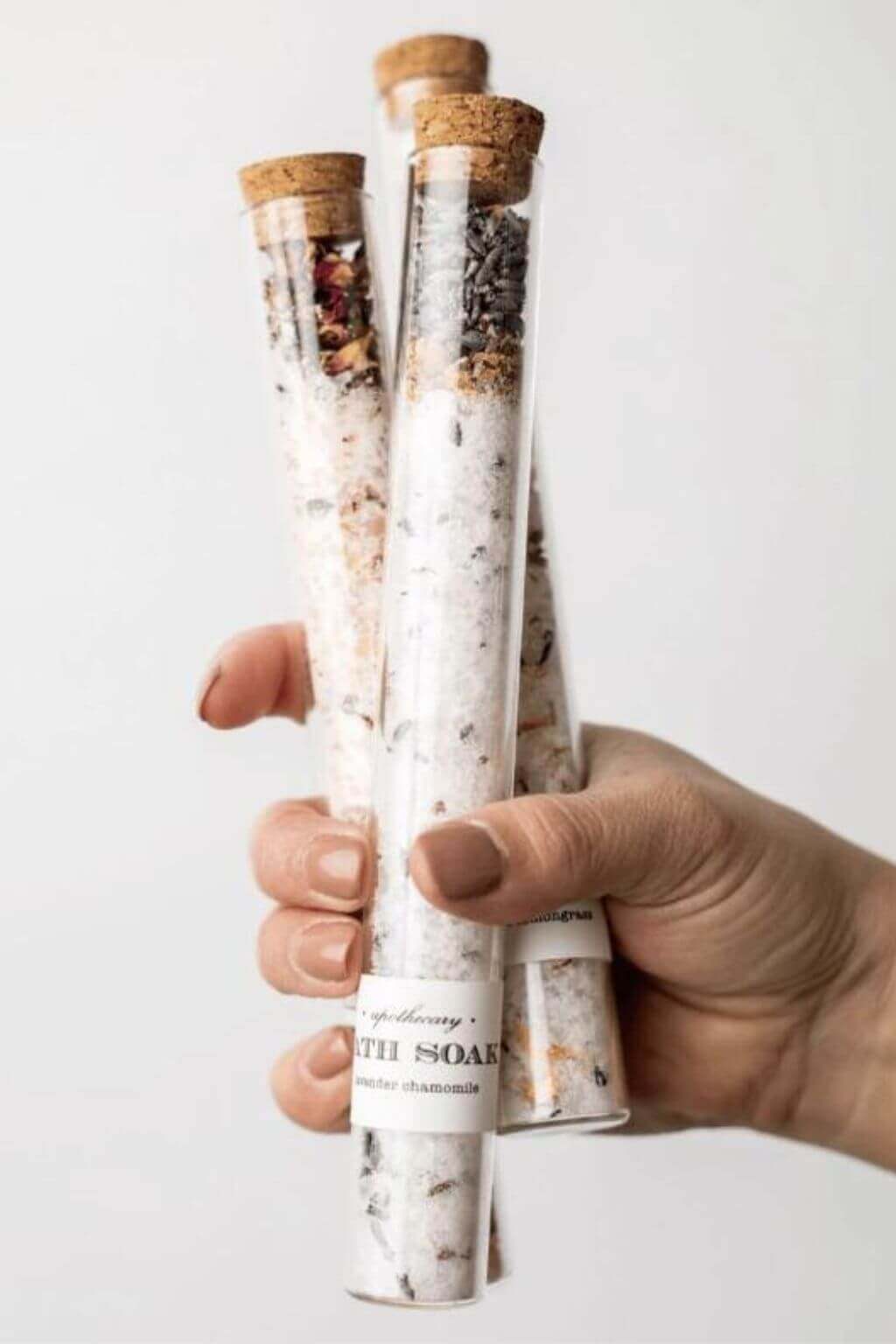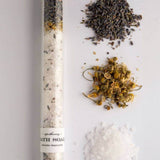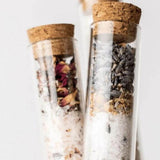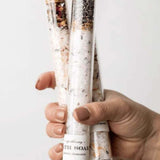 Lavender Chamomile Bath Soak Test Tube
Free Standard Shipping in Contiguous US for orders OVER $100
Item is in stock
Hurry! Low inventory
Item is out of stock
Item is unavailable
Elevate the bathing experience with our Lavender Chamomile Bath Soak, meticulously crafted for ultimate relaxation. Housed in an elegant glass test tube and sealed with a cork, this soak brings the soothing aromas of French lavender and Roman Chamomile right to the bathtub. The perfect blend of scent notes transforms the bathroom into an opulent spa, making it a remarkable gift for yourself or a loved one.

Key Features:
High-Quality Botanical Ingredients: Carefully selected and handcrafted in small batches, ensuring the best quality in each tube.
Heavenly Scent Notes: A harmonious blend of soft, calm, and relaxing floral scents—French lavender and Roman chamomile—that lingers even after the bath.
Eco-Friendly Packaging: Comes in a resealable glass test tube with a cork closure, making it not only elegant but also environmentally responsible. Size: 2 oz. / 28.35 grams
Convenient and Versatile: The test tube packaging allows for easy usage—simply pour the desired amount into a warm bath and soak away.
Gift-Ready Presentation: The upscale packaging and exceptional quality make it an excellent gift choice for anniversaries, birthdays, or just because.
European Sea Salt, Dendritic Salt, Lavandula x Intermedia (Lavender), Matricaria Recutita (Chamomile), Fragrance, Lavendula Officinalis Hybrida (Lavender) Essential Oil
---
Meet the Maker : Nectar Republic
Nectar Republic is a small family-owned aromatherapy brand founded in Kansas. They handcraft fragrant self care products with eco-friendly materials, detailed craftsmanship, and spirited ambition. Inspired by mother nature; the flowers and the sweet honey bees are all a part of this delicate "circle of life". The impact of losing the beloved bees encourages Nectar Republic to "bee" the change and donate 5% of their profits to "Save the Bees".
Lavender Chamomile Bath Soak Test Tube
SHIPPING + HANDLING

FAST SHIPPING

We strive to ship orders within 48 hours of order placement. Delivery times generally range from 3-7 business days for orders shipped within the contiguous United States.

FREE SHIPPING

We offer FREE STANDARD SHIPPING in the Contiguous US for orders OVER $100. All other shipping rates will be calculated automatically at checkout by our carriers.
OUR BRAND VALUES


MINDFUL LIVING

With a mindful intention, we are able to focus on purposeful action. This approach to living is both holistic + timeless, connecting us to the earth + to the wisdom of our ancestors. With this long term view of life, we are better able to fuse the wisdom of the past with a vision for the future, ensuring a balanced, fulfilling life for generations to come.


ECO-FRIENDLY PACKAGING

As an eco-minded business, we take our packaging decisions into serious consideration, weighing the overall impact our choices have upon both human + natural resources. Whenever possible, we choose packaging made from recycled, biodegradable, compostable, and plastic-free materials.


ETHICAL SOURCING

It is our mission to tread with love + kindness in our relationship with Mother Earth + all of her inhabitants. Cultiverre focuses on sustainability, diversity, fair labor standards + social good initiatives. When we move through this world fully aware of the intentionality + the consciousness of our choices, we begin to realize our choices are the truest reflection of our values.