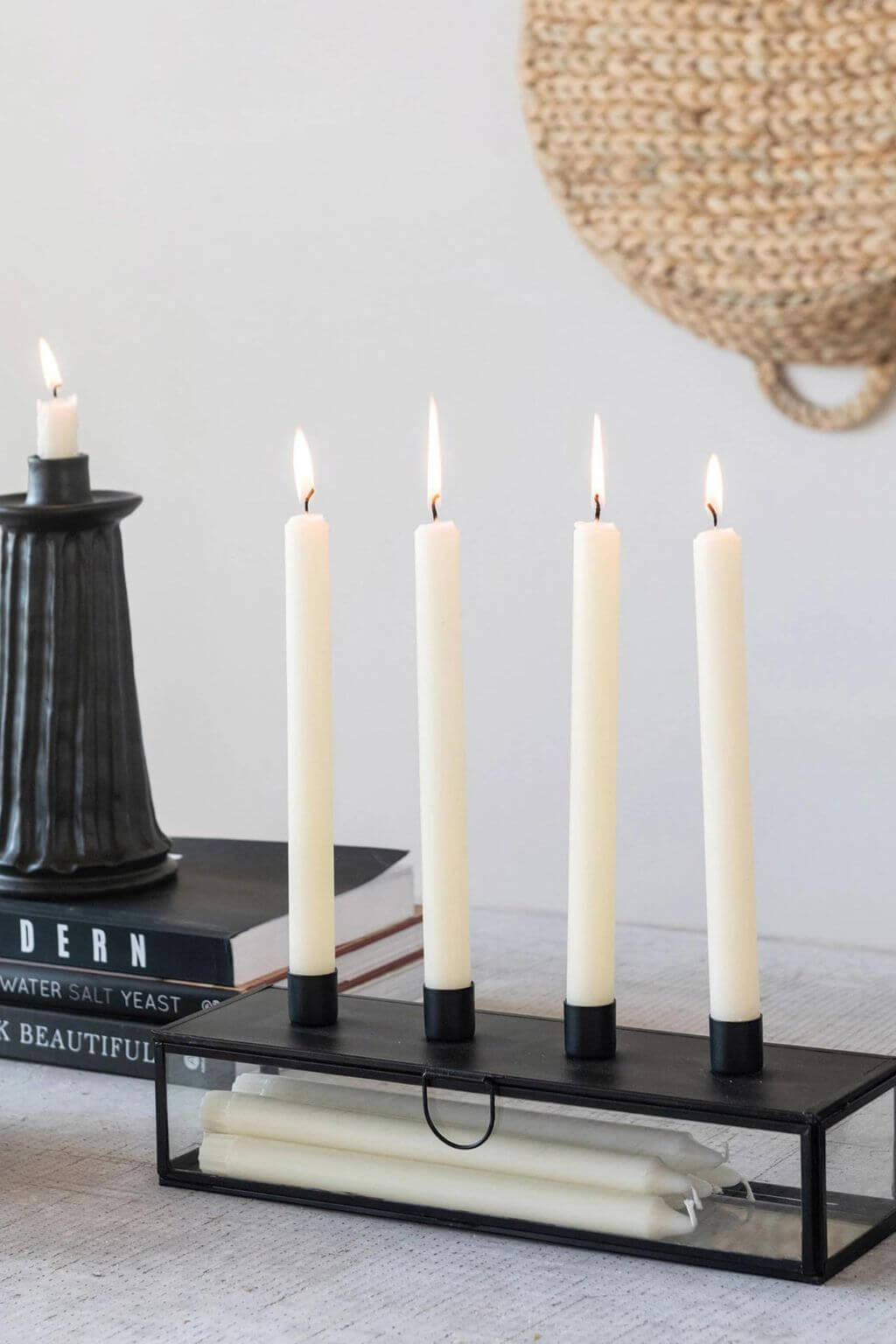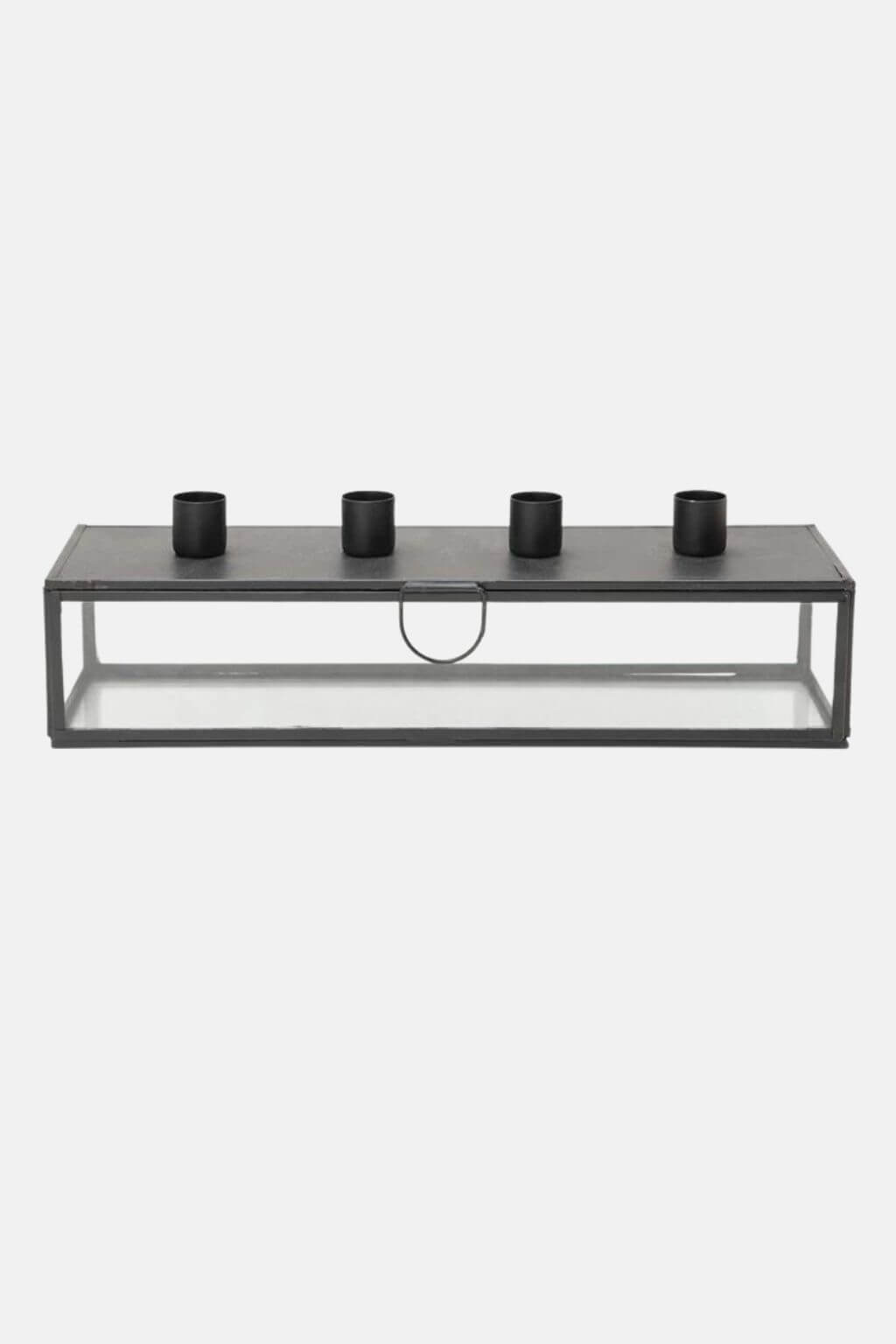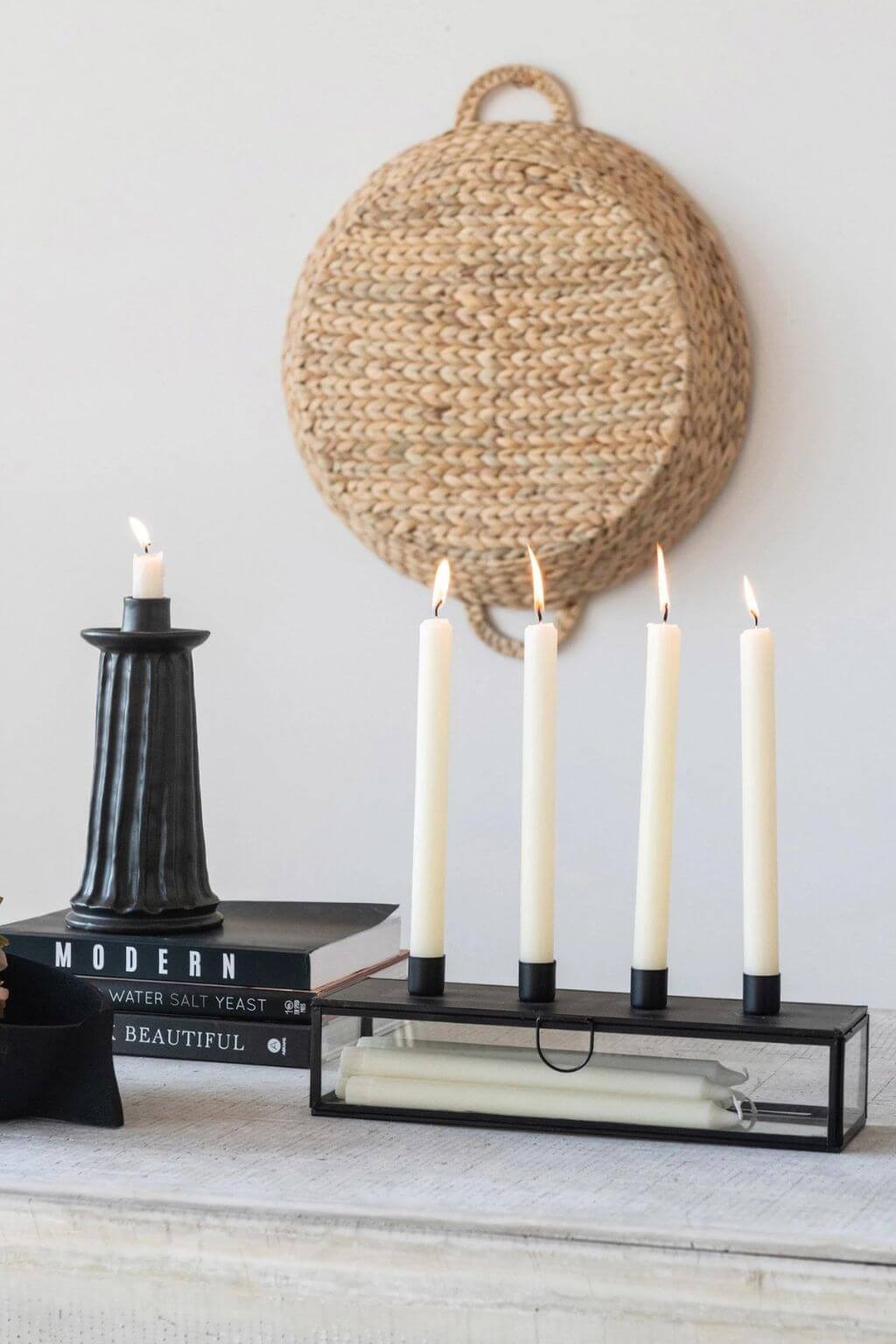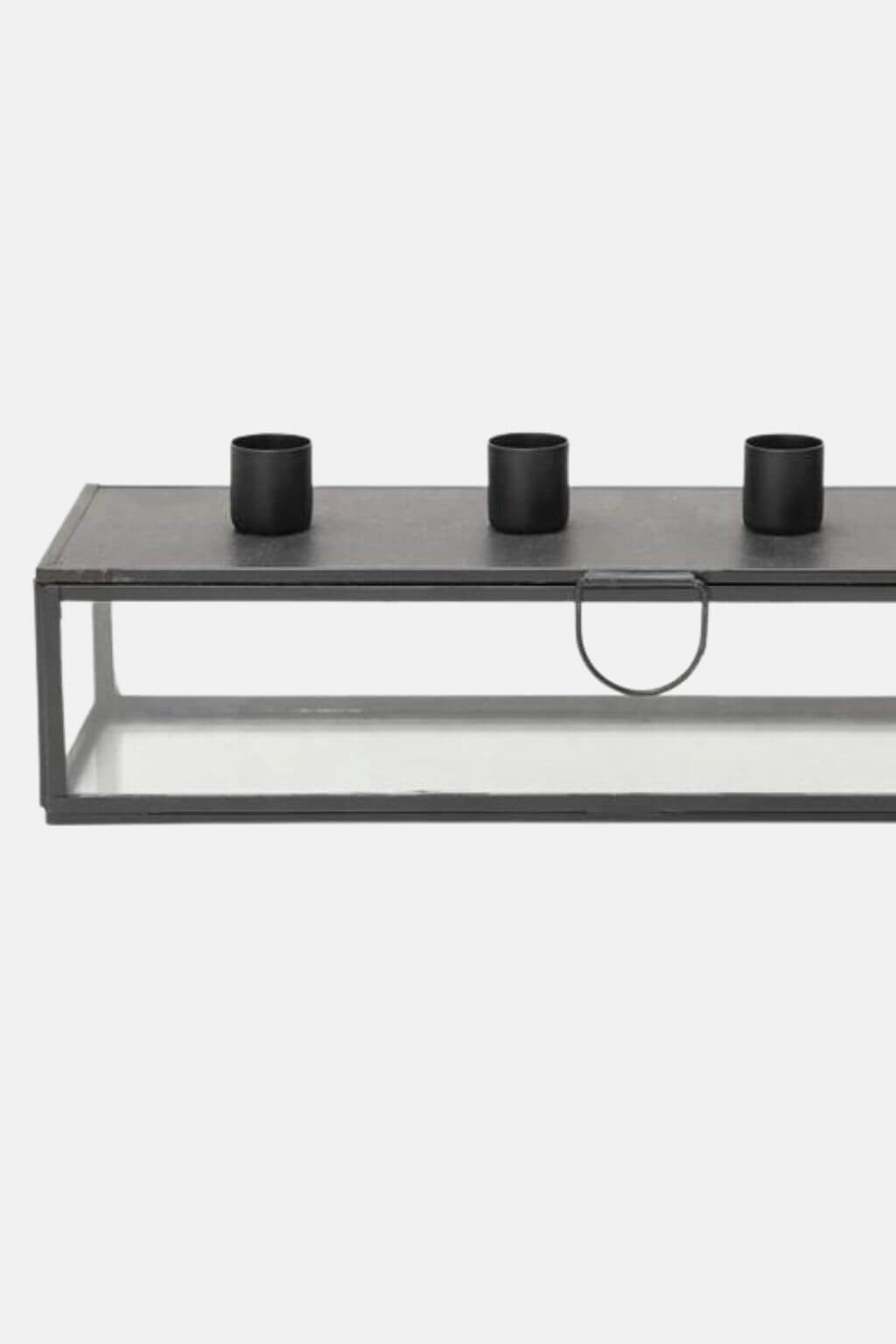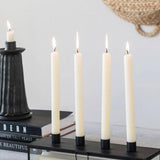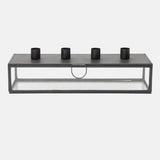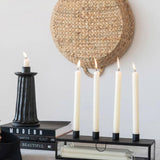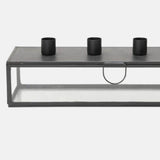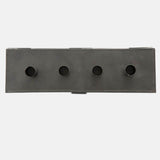 Heritage Glass Taper Sanctuary
Free Standard Shipping in Contiguous US for orders OVER $100
Item is in stock
Hurry! Low inventory
Item is out of stock
Item is unavailable
Description

PRODUCT USE + CARE
Discover an elegant fusion of form and function with our Heritage Glass Taper Sanctuary. Crafted of stately metal and glass, our candle sanctuary exudes an aura of refined sophistication. The matte black finish lends it a timeless allure, making it an ideal accent for both modern and classic decor settings.

Key Features:
Versatile Beauty: The Heritage Glass Taper Sanctuary seamlessly fits into various spaces, enhancing the aesthetic appeal.
Quartet Candle Display: With the capacity to burn four standard taper candles, this unique candle holder / display box combination provides a harmonious platform to showcase the gentle glow of candlelight, casting mesmerizing shadows and creating a serene 

ambiance. 

Thoughtful Design: The taper holder lid not only secures the candles in place but also adds an architectural element to the design, making the sanctuary as functional as it is beautiful. Open the lid and use the glass box to store your extra tapers.

Product Details:
Materials: Metal and Glass
Holds 4 standard taper candles
Candles sold separately
Measures: 

13-1/2"L x 4"W x 4"H
---
While we strive to offer products that are packaged in an eco-friendly way, this maker does use styrofoam and plastic in their packaging. When a maker we work with packages their products in a less than desirable way - using plastic, bubblewrap or styrofoam - we do our best to alert you in advance, giving you the opportunity to make decisions that best align with your household values.
Heritage Glass Taper Sanctuary
SHIPPING + HANDLING

FAST SHIPPING

We strive to ship orders within 48 hours of order placement. Delivery times generally range from 3-7 business days for orders shipped within the contiguous United States.

FREE SHIPPING

We offer FREE STANDARD SHIPPING in the Contiguous US for orders OVER $100. All other shipping rates will be calculated automatically at checkout by our carriers.
OUR BRAND VALUES


MINDFUL LIVING

With a mindful intention, we are able to focus on purposeful action. This approach to living is both holistic + timeless, connecting us to the earth + to the wisdom of our ancestors. With this long term view of life, we are better able to fuse the wisdom of the past with a vision for the future, ensuring a balanced, fulfilling life for generations to come.


ECO-FRIENDLY PACKAGING

As an eco-minded business, we take our packaging decisions into serious consideration, weighing the overall impact our choices have upon both human + natural resources. Whenever possible, we choose packaging made from recycled, biodegradable, compostable, and plastic-free materials.


ETHICAL SOURCING

It is our mission to tread with love + kindness in our relationship with Mother Earth + all of her inhabitants. Cultiverre focuses on sustainability, diversity, fair labor standards + social good initiatives. When we move through this world fully aware of the intentionality + the consciousness of our choices, we begin to realize our choices are the truest reflection of our values.