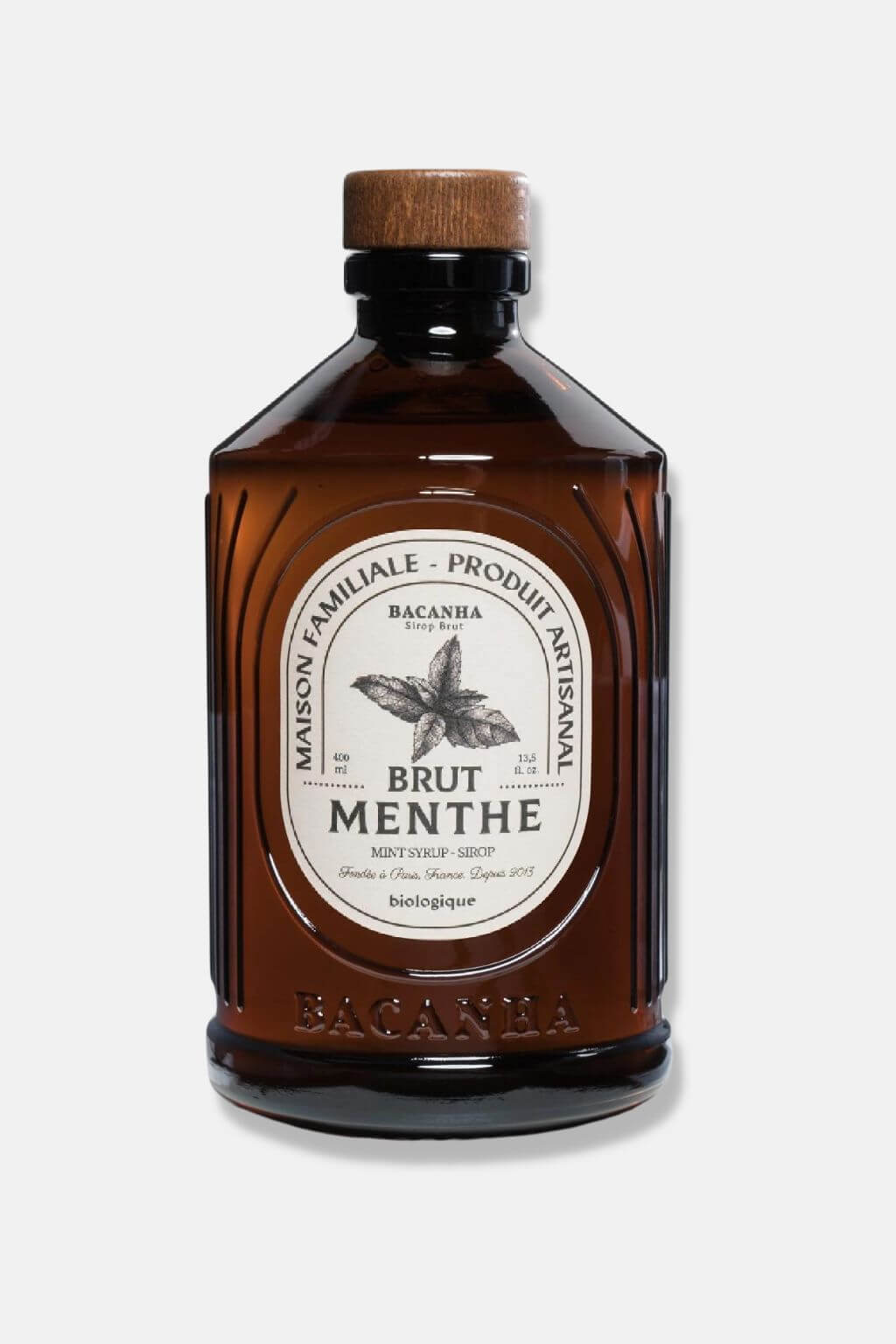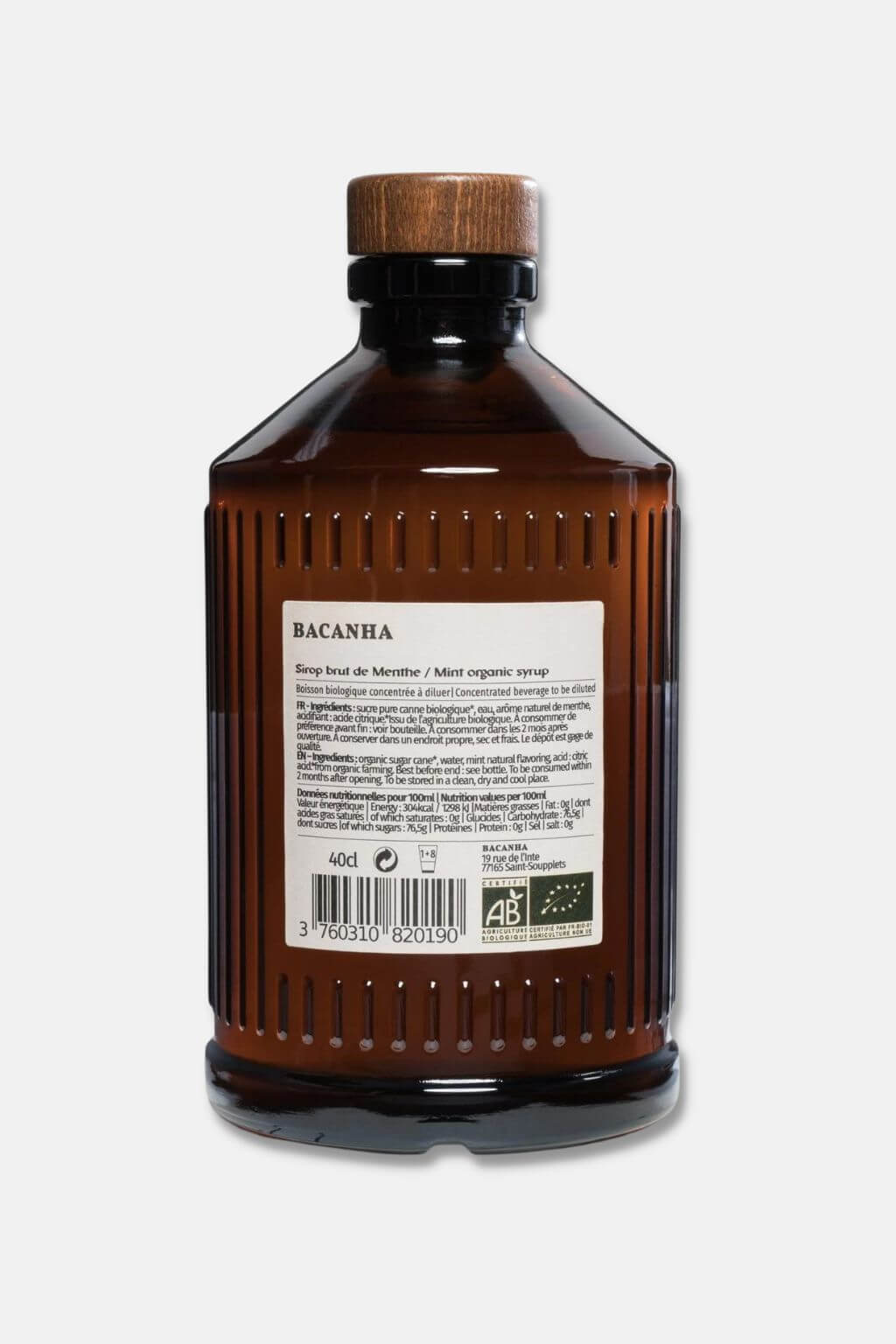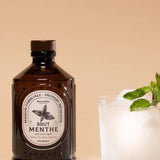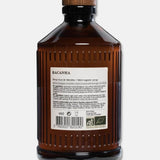 Bacanha Organic Raw Mint Simple Syrup
Free Standard Shipping in Contiguous US for orders OVER $100
Item is in stock
Hurry! Low inventory
Item is out of stock
Item is unavailable
Rediscover the refreshing aroma and revitalizing essence of true mint with Bacanha's Organic Raw Mint Syrup, a sensory delight that uplifts every beverage it graces.


Key Features:
Minty Freshness: Indulge in the aromatic embrace of mint, an 

unmistakable flavor profile that imparts freshness, subtle sweetness and vibrancy.

Versatile Use: Seamlessly infuse its delightful flavor into a wide array of drinks, ensuring a refreshing twist every time. Perfect for breathing life into iced teas, lemonades, and even hot beverages.
Organic Purity: Composed of natural ingredients, this syrup offers an authentic taste experience free from artificial additives.
Elegantly Bottled: Packaged in a recyclable Amber Glass Bottle, it not only ensures flavor integrity but also complements any kitchen or bar setting.
Multiple Servings: With 20 servings and more in a bottle, every pour is an invitation to a rejuvenating flavor journey.
French Artistry: Crafted by the renowned Parisian brand, Bacanha, the syrup stands as a testament to artisanal mastery and dedication to flavor.

Product Details:
Volume: 400 ml | 13.5 fluid ounces

20+ servings per bottle

Organic Ingredients | No Preservatives

Made in Paris, France
Organic Pure Cane Sugar, Water, Natural Mint Flavor, Acidifier: Citric Acid.
---
Discover the exquisite world of Bacanha, creators of the finest organic simple syrups. Their team of passionate innovators brings you unique and pure simple syrups crafted in the heart of Paris. Each recipe is the result of meticulous research and development, ensuring a perfect blend of flavors and aromas. Their raw syrups start with certified organic pure cane sugar sourced from South America. They infuse their syrups with carefully selected fruit juices, natural extracts, or essential oils. This creative process and delicate balance aims to deliver the most authentic and natural taste possible. Whether mixed with your morning coffee or tea, added to a smoothie or used in cocktails or mocktails, Bacanha syrups elevate the ordinary into the extraordinary.
Bacanha Organic Raw Mint Simple Syrup
SHIPPING + HANDLING

FAST SHIPPING

We strive to ship orders within 48 hours of order placement. Delivery times generally range from 3-7 business days for orders shipped within the contiguous United States.

FREE SHIPPING

We offer FREE STANDARD SHIPPING in the Contiguous US for orders OVER $100. All other shipping rates will be calculated automatically at checkout by our carriers.
OUR BRAND VALUES


MINDFUL LIVING

With a mindful intention, we are able to focus on purposeful action. This approach to living is both holistic + timeless, connecting us to the earth + to the wisdom of our ancestors. With this long term view of life, we are better able to fuse the wisdom of the past with a vision for the future, ensuring a balanced, fulfilling life for generations to come.


ECO-FRIENDLY PACKAGING

As an eco-minded business, we take our packaging decisions into serious consideration, weighing the overall impact our choices have upon both human + natural resources. Whenever possible, we choose packaging made from recycled, biodegradable, compostable, and plastic-free materials.


ETHICAL SOURCING

It is our mission to tread with love + kindness in our relationship with Mother Earth + all of her inhabitants. Cultiverre focuses on sustainability, diversity, fair labor standards + social good initiatives. When we move through this world fully aware of the intentionality + the consciousness of our choices, we begin to realize our choices are the truest reflection of our values.